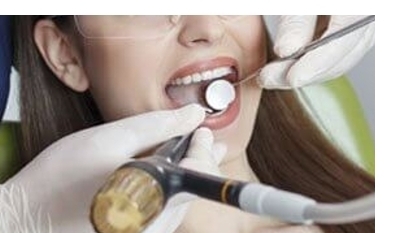 The Trusted Affordable Dentist. Loyally Serving the Norwalk, CT area.
SHEL Dental can handle all aspects of your general or cosmetic dentistry needs.
We use the latest technology and equipment for all procedures. For example: we use the panoramic X-ray that will in just six seconds will capture all of your teeth on film by just rotating around your head.
We pride ourselves in providing absolutely painless dentistry services. SHEL Dental is certified by Adelda Health®, Inc. and uses Amalgam Safe® Protection to promote a safer operator environment for both our patients and our staff.
We Offer Everything from Teeth Whitening to Dental Crowns
Our Services Include:
Natural Color Fillings: tooth-colored fillings are dental fillings that restore and mimic the natural appearance of tooth structure.
Bonding and Whitening: thanks to modern technology, SHEL Dental has the ability to whiten your teeth and give you a brighter smile in just a few minutes. To learn more, click here.
Dental Implants: implants may be used to support the replacement of a single missing tooth or a complete functional set for individuals who have lost many or all of their teeth. To learn more, click here.
Mini Implant System: is an all-in-one implant solution for denture stabilization. This is a one-stage procedure that involves minimally invasive surgery, no sutures, nor the typical month of healing.
Oral Surgery: wisdom teeth, facial trauma, oral pathology. To learn more, click here.
Veneers / Crowns / Inlays / Sealants/ Flexible Dentures: veneers are made of high strength porcelain and copolymers that are fused to teeth to change shape, color, and even position. Our denture fitting is fast and accurate. To learn more, click here.
Pediatric Dentistry: is the branch of dentistry dealing with children from birth through adolescence. Our dentists have extensive experience working with children.
Root Canal Therapy: severe pain, swelling, sensitivity to hot or cold, or a darkening tooth are signs that a root canal problem exists. To learn more, click here.
Gingivitis Treatment: SHEL Dental of Norwalk, CT is here to help you if you are having symptoms of gingivitis. To learn more, click here.
Snap-On Smile®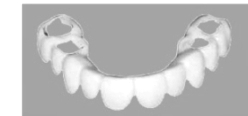 If you want to fix your damaged, crooked, or broken smile, you could be a candidate for Snap-On Smile® . If you are not a candidate for implants or bridges, a person undergoing full-mouth reconstruction or implant procedures, or if you want to avoid shots and drilling, ask us about the Snap-On Smile® . Thousands of patients worldwide have already experienced the benefits of Snap-On Smile® .
The process is quick and painless. First, we will take photos and impressions of your teeth, and then you get to choose from different smile shapes and shades for your new smile. In about two weeks, your personalized Snap-On Smile® will be created and then will be sent to our office. You will then come in and we will simply snap it in - then you get to wear it home. It's that simple! Some advantages of Snap-On Smile® include:
No Shots
No Drilling
No Adhesives
You Can Even Eat With It.
Preventive Care
If you want to make sure you and your children's smiles stay healthy and beautiful, ask our affordable dentist about our preventive care options. The most important part of maintaining your oral health is thorough personal oral hygiene and going to regular maintenance visits at our office. We are happy to partner with you in keeping your mouth healthy!