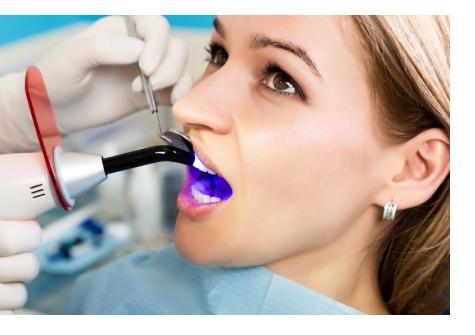 Professional & Effective Gingivitis Treatment

SHEL Dental of Norwalk, CT is here to help you if you are having symptoms of gingivitis. Gingivitis happens as a result of plaque buildup that irritates your gums, which cause redness, swelling, and also bleeding in your mouth. If you catch the problem early, gingivitis treatment can be fairly simple.

The treatment can be done in our office, and it typically entails professional cleaning which removes the buildup of plaque on your teeth and gums. Although this may sound unpleasant, the process typically is not painful, but it can take time, depending on how much plaque we will have to scrape off.

How You Can Prevent Gingivitis

The first step in preventing gingivitis is making sure that you are brushing and flossing properly. You should also be buying antibacterial toothpaste that will help to fight the buildup of plaque while you sleep, during the day at work, etc.

If you are having symptoms of gingivitis, it is vital that you call us to schedule an appointment. We can check out your teeth and gums and see if you require treatment.